Peace of mind at a glance.
Keep sight of what matters most with online tools and mobile notifications that help you stay connected with your loved ones and their medication schedule.
Subscribe now

Simplify your health regimen.
Managing your medications has never been easier with personalized reports and resources placing the tools you need in the palm of your hand.
Subscribe now

What is Medikyu?
Medikyu is the smart assistant that pairs the technology and convenience of an app with technology-enabled, portable pill dispensers to help you stay in control of your medication schedule and your life.
Learn More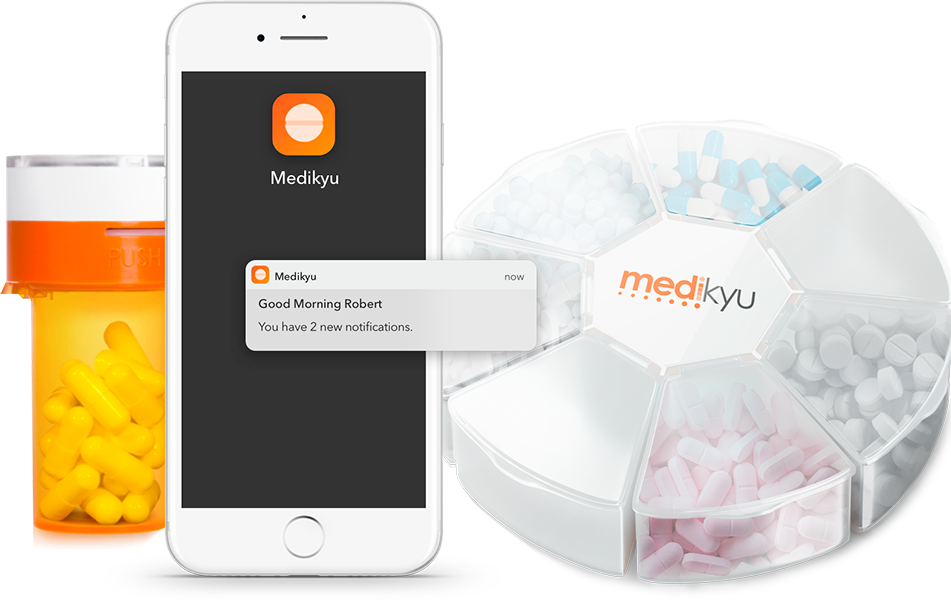 Stay On Track
Notifications remind you to take your medicines, so you can focus on your life instead of your schedule.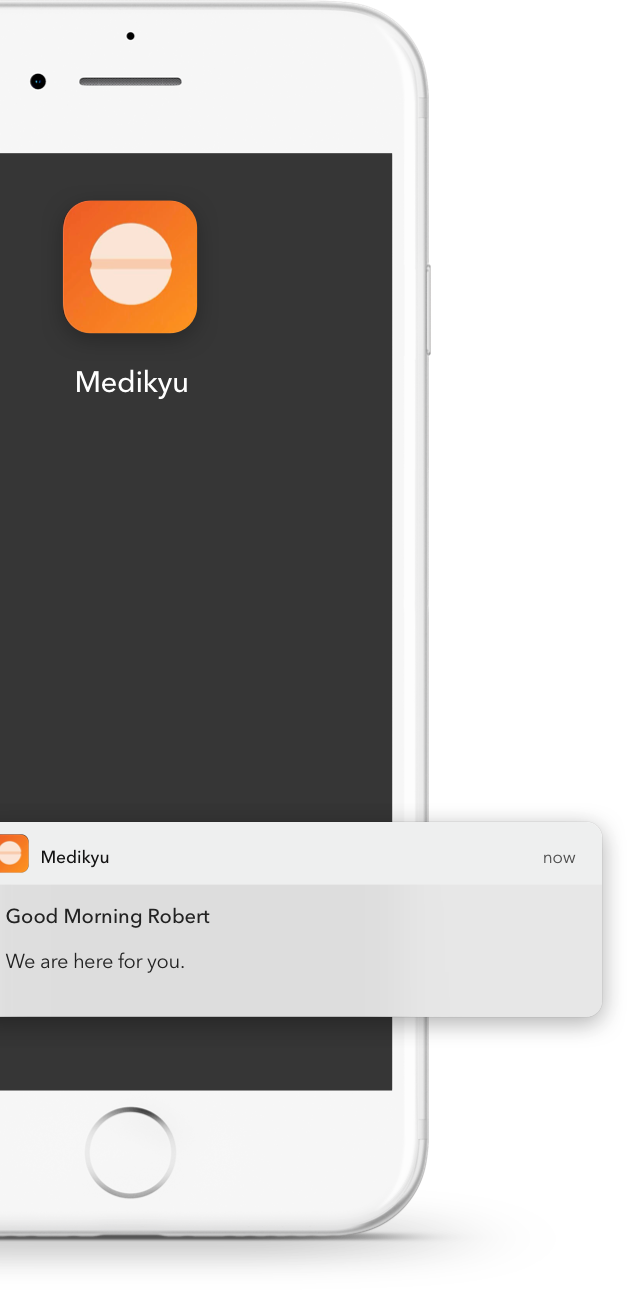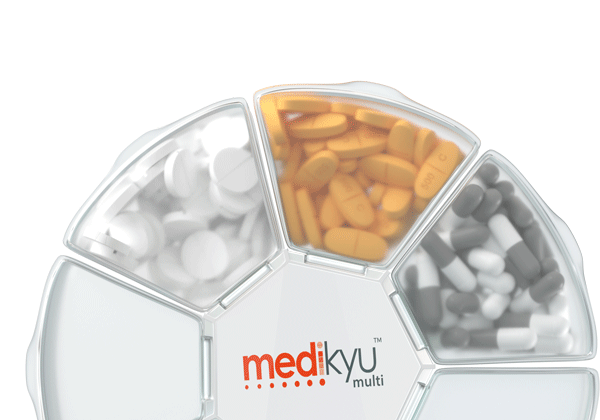 Share with Family and Friends
User-Friendly Features
Our seamless interface and services create access to manage your schedule and goals, share with family and friends, and stay organized with helpful features.
24/7 Telemedicine
Unlimited access to qualified health care professionals, so you can access the care you need when it works best for you, any time of day.
Meet Your Enhanced Personal Assistant
Our smart pill dispensers keep you notified with reliable reminders, helping you stay on track with your medications and your life. Available in 2 product models, Medikyu Single and Medikyu Multi.
Medikyu Single
Medikyu Multi